We thought you might like to know a bit more about our fearless leaders, so after much twisting of arms… we persuaded Mary and Cleona, to agree to be profiled for our blog.
First in the hot seat is Mary Burke QFA RPA BA(Hons).
Mary has over 20 years' experience in financial services and was instrumental in setting up O'Leary Insurances Life & Pensions (Galway) Ltd., now O'Leary Financial Planning. Her wealth of experience means that she is proficient in sourcing, advising and setting up the right financial support for a multitude of clients.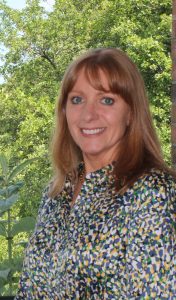 So, Mary, relax, sit back, have a sip of coffee… we promise this won't hurt!
Tell us a bit about where you grew up?
I grew up in Galway, spent a year in England in College and a few months working in Boston in my late teens, other than that I've never left Galway!
What was your first job?
My Father built a 15 bedroom guesthouse which we moved into when I was 6 and as is the case with many family businesses I started working for my parents from an early age, dressing beds, cleaning bathrooms, washing dishes.  Summers were always very busy, but we would close the guesthouse for the last 2 weeks in August to have a break before going back to school.
What led you to a career in financial services?
I always had a keen interest in business and in college I did accountancy.  I like dealing with and helping people so this industry gives me the opportunity to do both.  It is very much about building relationships and trust with clients because at the end of the day they are relying on you to advise them about the best options for their money based on their circumstances! It can be very rewarding to be in a position to help someone achieve their financial goals and give them greater financial 'peace of mind'.
What do you like to do in your spare time/to unwind? 
I spend as much of my spare time as possible with my family. I love family days out, doing simple things, going for a cycle or a hike. As a family we love following the Galway hurlers and footballers.  We just had a great day in Croke recently watching the Galway, Kerry game.  As my mother in law says "It's a healthy day out!"
Where's your favourite place to visit?
Locally my favourite place to visit is Renville Park, we often cycle there and the children love to jump off the pier. This summer a lovely coffee station has opened at the boat house.  For me nothing beats a cycle to Renville and a coffee, watching the world go by!
What are your biggest accomplishments?
I would say my biggest accomplishment is being part of a team that has built a successful and thriving business over the last 20 years.
I feel very fortunate with my career, it gives me great satisfaction to be able to help give my clients financial peace of mind and this can sometimes come when they have had a traumatic personal event. To be in a position to take some of the financial worry off their shoulders and make the process as smooth as possible is really what I'm here for.
On a personal level my children are really my biggest accomplishment, and nothing makes me happier than to see that they are happy and healthy and getting the best out of their lives.
If you weren't in Financial Planning what would you be doing?
I can't image not working in some aspect of financial services. I have been in financial services since I left college so I really don't know what other career I would have chosen.
What advice, would you give your 20 year old self?
If there was one piece of advice I'd give to my 20 year old self it would be not to stress as much, things normally have a way of working themselves out…